The Power of IIoT: Connecting the Dots Between Assets and Data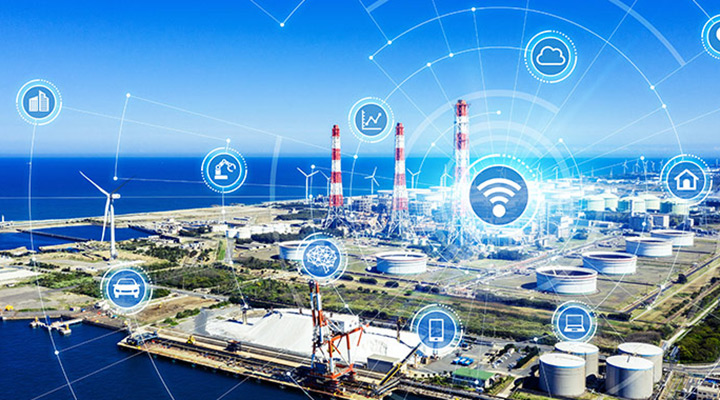 Now, on our fourth iteration of the Industrial revolution, Industry 4.0 continues to fulfill its mission to modernize manufacturing through increased efficiencies and sustainability by connecting the dots between a company's physical assets and its data with the help of digital transformation through disruptive technologies.
Digital transformation, a combination of these technologies, including the Industry Internet of Things (IIoT), big data analytics, and the cloud, are helping facilities transform to an Industry 4.0 model. IIoT for instance, empowers manufacturers to digitize their processes and rely on real-time data analytics, decision making and autonomous control, instead of manual methods, which delivers:
Optimized efficiency and productivity. IIoT technology can proactively prevent downtime with real-time remote management features, Manage location control, Environmental control, and risk.
Maximized profit margins. IIoT technology can reduce unplanned downtime, \energy consumption, labor expenses, equipment and hardware costs, and maintenance expenses.
Protected assets. IIoT technology can monitor and respond to equipment failures before they happen, alleviating the risk of equipment malfunction, control Asset management in real time.
Improved safety. Wireless IIoT technology does not require manual readings in unsafe, hard to reach locations. Improving the utilization of resources against assets and production
One important advanced of digital transformation by placing IIoT technology at the center of Industry 4.0 for industrial assets that combines state-of-the-art wireless sensors with high resolution data collection, analysis, and visualization to proactively maintain and prolong the life cycle of your plant assets against production control and resources.
Leveraging 14 years of development, SpaceSense.Systems was ahead of the IIoT revolution from the outset. They evolved from a mechanical and industrial asset world into a single managed environment for IIoT through a hub called SX3 (SpaceSense.Systems). Their disruptive digital transformation technology not only manages Indoor/outdoor asset control but includes autonomous monitoring of rotating industrial equipment, with their small formfactor multi axis 20kHz high resolution sensors and wireless communication device.
These sensors autonomously monitor vibration & temperature or pressure & temperature from rotating equipment. The sensors collect the data and send it to the cloud where it is reviewed and analyzed for possible faults or failures in the equipment. The system sends alerts when conditions are abnormal and with the added escalated human analysis provides detail reporting on real time events within your equipment.
With a proven sensor platform and disruptive software technology, SX3 has some distinct advantages over other condition monitoring sensor providers: The SX3 data provides immediate error notification within your equipment/asset due to the large scale resolution SX3 can deliver conversely other wireless solutions cannot provide such a high resolution or battery life and therefore must trend data to see changes in performance of an asset via trending which in short means the bearing or other failure causes more damage while the trend data is being compiled – maybe over days or months, leading to a higher risk of machine failure, production down time and excessive damage in the asset itself.
Real-time, immediate data. SX3 has a higher data resolution than other sensors, which means it takes seconds not weeks/months to analyze.
They do not rely on whole of life or historical data to trend over time to find a problem. The asset can fail in that timeframe. SX3 can find the problem in one data sweep and allows for an immediate response if there is a problem.
Providing confidence in your assets ability to perform while significantly reducing whole of life asset cost and increasing Asset life.
Wireless sensor technology. SX3 is wireless, taking away the manual intervention to read the sensor. Wired sensors are often placed in difficult to reach locations on an asset, making it difficult and sometimes unsafe for employees to access and have a high cost of deployment and support.
The SX3 LiteDeploy™ system ensures simplicity of deployment, low cost of deployment and support while reducing the load and cost on network/infrastructure
Hot Fact: Once deployed you will have an infrastructure that can be leveraged for all your asset location management without additional cost.
We can help you navigate the complexities and exciting promises of Digital Transformation in Industry 4.0. Let's start a conversation about the challenges you face in traditional manufacturing and how our disruptive technology platform "SX3" can help you connect the dots between your assets and your data.
Take the next step and ask to speak with an expert, or request a demo.